Favorite Apps & Tools #7 - Affinity Suite
Reason
The Adobe Creative Cloud has a set of fantastic tools and is probably the go to for most professional creative lots out there.
However they are mind-bogglingly expensive for normal people who just want to edit their digital creations. Plus the subscription model is still an immense caveat for most people including me. In comes the Affinity suite.
The Applications
It is a set of three applications for creatives. According to the vendor, Serif:
Award-winning creative graphics software
Now I am by no means a designer, but I do fairly often need a digital tool for either editing photos, light DTP and graphics for family and friends and other a bunch of other stuff. I have also managed the IT for a bunch of creative agencies using mostly the Adobe tools in the past.
Thus I am reasonably certain that the applications are more than up to the task for the "normal" user. There is even a serious argument to be made that they are capable for a lot of professional users. I suspect that Adobe's firm grasp is not due to the chops but rather because of the propensity of most to sticking to the old.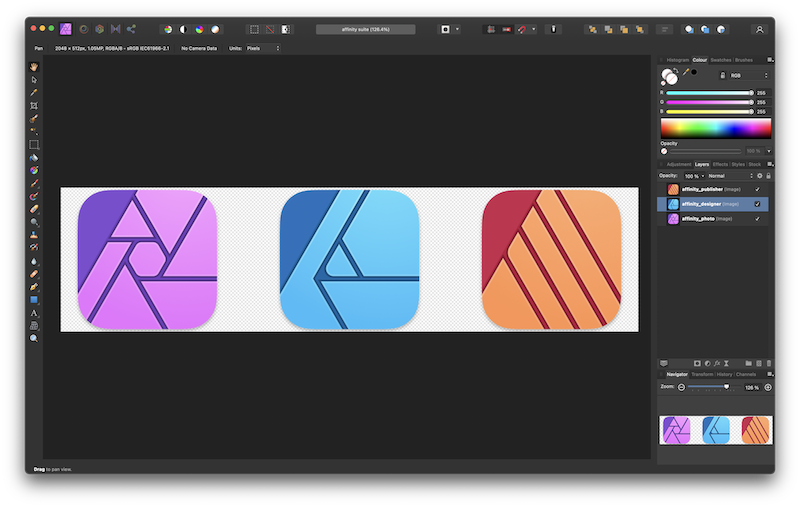 Not only is the Affinity suite more able to handle my needs for graphic work at a much lower price, but they do this in style. I find that they fit much more to the design language of macOS.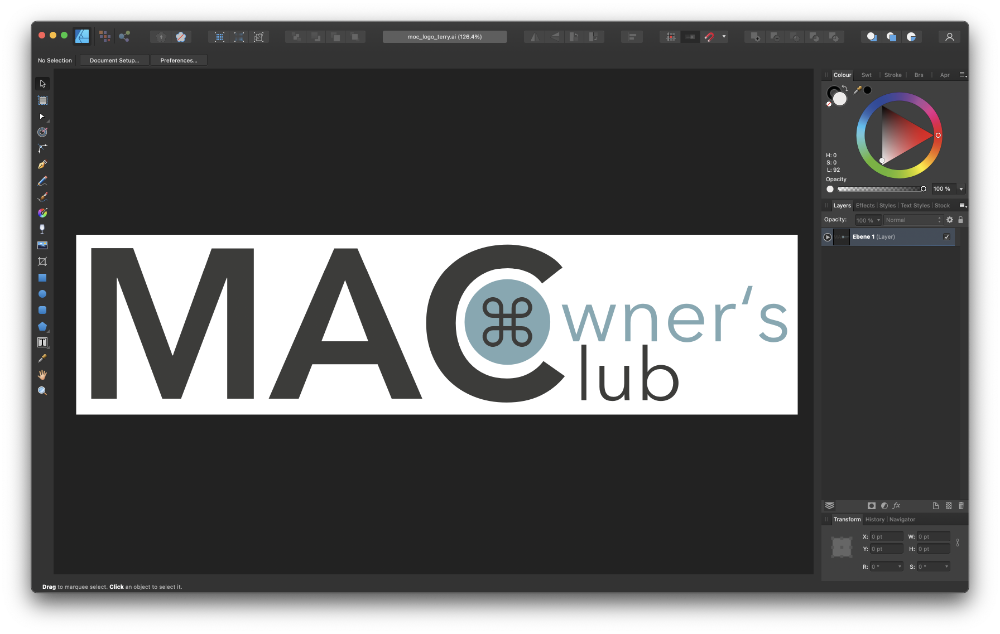 The workflow is surprisingly similar to the Adobe products – actually down to the layout of the application. Plus there are quite extensive tutorials on the Affinity sites.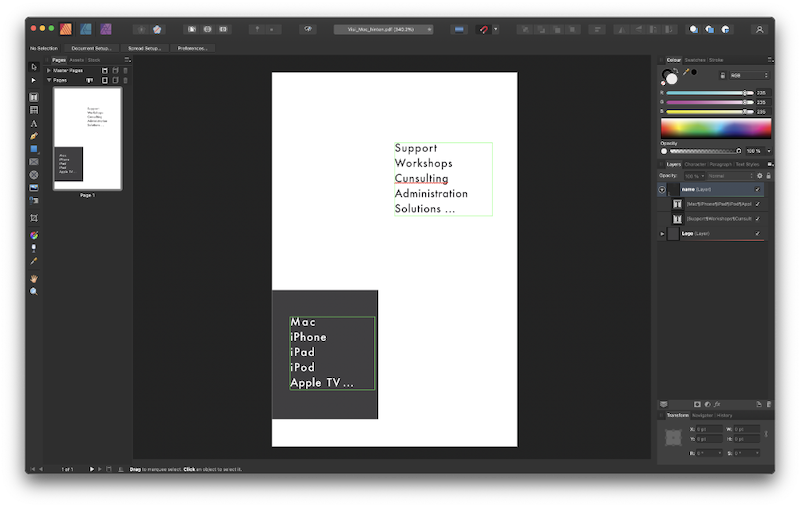 I have not told you the best part yet. It costs as of the writing of this articles roughly 160€ and you keep it permanently in contrast to Adobe's subscription.
Conclusion
I have tried to come up with a proper reason for not using these applications instead the Adobe suite if you do not absolutely need it in your job. I could not do it.
It is an entirely different story for many enterprise environments. These tend to have a rigid workflow with the Adobe products deeply integrated in the processes. Changing the tooling here is mostly a costly enterprise.